Winter's Lane (Moda) ran thru my kitchen this holiday season.
In the form of a table topper and table runner.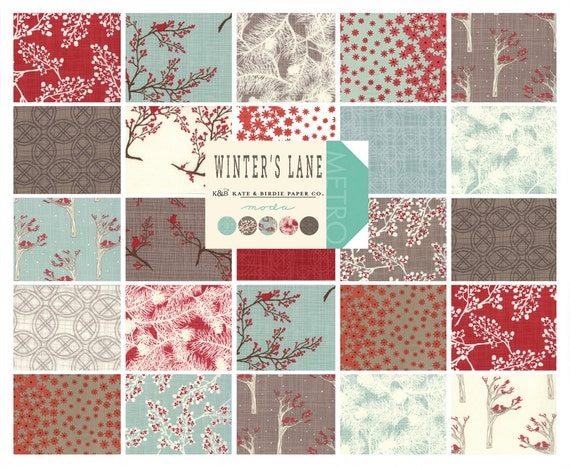 I had a charm pack of Winter's Lane
but pulled out the blues for my kitchen colors.
Straight line kwilting boxing each block
Close up - varying widths between the straight lines.
really shows off the kwilting
Table runner has simple straight line kwilting.
Binding for both is brown
Close up of kwilting - Bernina walking foot does the trick.
Creamy white backing again.
Sized to fit my kitchen island
The red birds and trees on the fabric
is perfect with my red bird winter theme
But because it is "wintry"
Winter's Lane will be open til spring.
Do you have a winter theme in your house?
Linking up to the Friday Linky Parties.
Just click the Friday Linky buttons on my side bar...
to see more great projects from other bloggers.